So, Finally Galaxy S7 and S7 Edge are launched and now available. Samsung has launched Galaxy S7 and Galaxy S7 Edge smartphones with both Exynos and Snapdragons variants, 4GB RAM and off course return of microSD card slot. And now the rumours for Galaxy Note 6 are peaking up pace, its going to have all-metal Unibody design and will feature Always-on display as S7. We are also getting leaks for Flexible displays which can be the future of Samsung Galaxy. Here we are going talk in-depth details of Samsung Galaxy Note 6 and Note 6 Lite with expected specifications, price and release date details.
Related Guides About Galaxy S7 and S7 Edge:
As per the latest data, Samsung Galaxy S7 is one of the biggest flagship phone till now in terms of sales. This clearly shows that company has does tremendous job in recent times. The Galaxy S7 and S7 Edge are the best smartphone devices with premium built in design and powerful hardware. This year as well we are going to see a more powerful Galaxy Note 6 Smartphone. At iGalaxyS7, we are going to talk about next generation mobile phones which are going to change the way you think and use them. They are going to change the way you leave and do things forever.
Talking about Galaxy Note 6, this is just a few weeks and days but rumours of next galaxy note are making appearance over the net. This time, people are expecting a flexible display smartphone which one of the most anticipated feature as from the time of Note 4 but we have not seen it till now. This time, it looks like quite possible as Samsung is rumoured to be testing such kind of displays for next-generation Smartphones.
Samsung Galaxy Note 6 Specs and Features
Samsung Galaxy Note 6 Smartphone is going to have really high-end specifications with new design and more colour variants. Here we are going to talk about most expected and the possible features for Note 6. There may be possibility of changes as we have enough time for the release and we want
Samsung Note 6
to be as perfect as possible.
Samsung Galaxy Note 6: Full Specifications
Here we have most expected specifications for upcoming Samsung Note 6 smartphones.
Smartphone
Galaxy Note 6
Display
5.77 inches SUPER AMOLED
1440 X 2560 pixels resolution,
Protection
Corning Gorilla Glass 4 back panel,
IP68 Water and Dust Resistance
Features
Always-on display, Stylus,
Force touch with TouchWIZ UI
Dimensions
—
SIM
Nano SIM, Samsung Pay
OS
Android v.6.0.1 Marshmallow
Processor
Qualcomm Snapdragon 823
GPU
Adreno 530
RAM
6 GB RAM
Storage
32GB / 64GB / 128GB / 256GB,
Micro SD upto 200GB
Camera
12 MP f/1.7 Primary,
5 MP front camera,
Networks &
Connectivity
GSM / HSPA / LTE,
Wi-Fi, A-GPS, GLONASS,
NFC, BDS, v4.2 Bluetooth,
USB Type-C 1.0
Sensors
Accelerometer, Compass, Gyro,
Barometer, Fingerprint, SpO2,
Heart Rate
Battery
4200 mAh Non-Removable
Colors
Gold Platinum, Silver Titan,
White Pearl, Black Sapphire
So, these are some initial
specifications of upcoming Galaxy Note 6
. From these specifications, it looks like the most superior mobile phone at the time. However a
Galaxy Note 6 Lite
version is also in news but didn't how much true this is going to be. Meanwhile Note 6 Lite is rumoured to run on Snapdragon 820, 4GB RAM, other specs will remain same. Let's talk in details of what features and specifications that next Samsung Galaxy Note series will have.
Display:
As listed in specs, Galaxy Note 6 is going to be a 5.77 inches large (approx. 5.8 inches) phablet with 2k display. Although previously we have rumoured Note 6 with 4K display but as per recent reports its going to be 2k QHD resolution smartphone as we have seen in Galaxy S7. It will have Always-on SUPER AMOLED display panel and powered by Adreno 530 GPU. Rumours are also appearing that Samsung is preparing a fold-able or may be flexible smartphone for next year but this doesn't make any sense until Samsung itself make any confirmation.Galaxy Note 6 Processor:
Samsung is going to join Qualcomm for bringing something out of the box with most powerful performance matrix next year.
Samsung Note 6 Series
can have both Snapdragon as well as Exynos models as seen with Galaxy S7. It will have Snapdragon 823 which is 2.6 GHz Quad Core processor and support RAM up to 8GB. Qualcomm SD823 is expected to launch soon this year. Galaxy Note 6 is rumoured to have 6GB RAM which means it's going bring some major upgrades to 820 SoC in terms of performance as well as battery life.Galaxy Note 6 Camera Specs:
The recently launch Galaxy S7 flagship has arrived with 12 MP primary and 5 MP front camera which is downgraded as we compare it to Note 5 or Galaxy S6. But in actual you will not find any lack in picture quality as the phone has f/1.8 aperture lens with bigger pixels. Now, talking about Note 6 camera specs, Samsung is going to launch it's best camera phone with Note Flagship.
Galaxy Note 6
is going to have 20 MP primary and 8 MP front camera with upgraded sensors.
Storage and Battery:
Earlier this year most of Samsung fans are quite tense with external microSD card and removable battery. As having an option to increase your phone ability will always helps us to make more from a device. This year Samsung has realised these issues and now we have external micro SD card support for Galaxy S7. Talking about Samsung Note 6 storage, it will come with 32 GB, 64 GB and 128 GB storage options and will support external micro SD card.
Update:
As per May reports, Samsung Galaxy Note 6 can have 256 GB memory variant without external memory expansion.
Talking about battery specs of upcoming Galaxy Note 6, it will have a 4200 mAh power non-removable battery with a Quick Charging 3.0.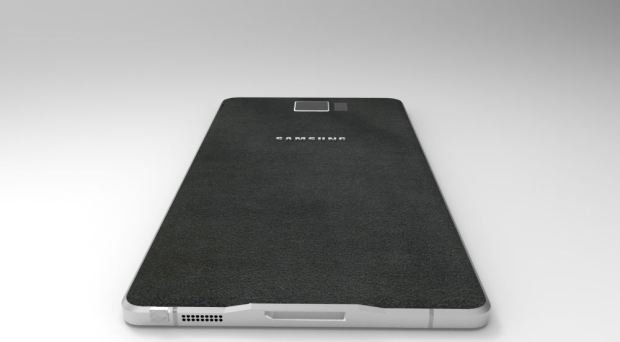 [/url]
Samsung Galaxy Note 6 Release Date
This is just few months from the launch of Galaxy Note 5, and rumours are also coming that Samsung will release a Galaxy Note Edge 2 version before Note 6. So, Predicting release date of Note 6 doesn't make any sense as we have more than 6 month to go for next Note. But we saw the from past few years that Samsung always launch its Note series phone somewhere around August-September. So, we can easily judge the release date of next Note. Samsung is going to
release Galaxy Note 6 in Q3, 2016.
Check out the Samsung Galaxy Note Series release date trend:
| | |
| --- | --- |
| Smartphone Name | Release date |
| Galaxy Note | September 2011 |
| Galaxy Note 2 | August 29, 2012 |
| Galaxy Note 3 | September 25, 2013 |
| Galaxy Note 4 | October 17, 2014 |
| Galaxy Note 5 | August 21, 2015 |
| Galaxy Note 6 (Expected) | Aug / Sept, 2016 |
Update:
Recently #evleaks reported that Samsung can release Note 6 in 2nd week of August, most probably on 15th. We also get rumours for Galaxy Note 6 Lite, which can be a 4GB, Snapdragon 820 and 1080p display variant of Note 6.
Samsung may
release Galaxy Note 6
at the IFA event which is scheduled to be held by September 2 – 7 this year. Also as we all know that Samsung have not launched
successor of Note Edge
from long time. This time they can have even two giant smartphones in their bag. We are going to update you with release date confirmations soon. For specs and features of Note 6 Edge stay tuned with us.
Must See:
Samsung will release Galaxy Grand 3 in mid 2016
Samsung Galaxy Note 6 Price
We all know that price doesn't matter a lot for this kind of device as having such a high performing mobile phone is not an easy. The
NEXT GALAXY NOTE 6
Smartphone is going to cost you a bit more as compared to recently launched Galaxy S7 and Note 5. The price of Note 6 will be around 750 to 800 USD.Galaxy Note 6 Price in various countries as listed below:
| | |
| --- | --- |
| Country | Galaxy Note 6 Price |
| Note 6 Price in USA | 750 USD |
| Note 6 Price in UK | 450 Pound |
| Note 6 Price in India | 50000 INR |
| Price in Australia | 990 AUD |
| Price in China | 4900 Yuan |
| Price in UAE | 2800 Dirham |
| Price in Europe | 650 Euro |
| Price in Canada | 900 CAD |
So, finally it's going to be fantastic 2016 with
Galaxy S7
and
Samsung Note 6
of Super Smartphones. We are going to update you with more details of next Galaxy Note as soon as we get any further news.
Source:
http://www.igalaxys7.com/samsung-galaxy-note-6-specs-price-release-date/
Related Software:
BDMagic for Windwos/Mac
- The best Blu-ray solution to rip and backup any commercial and
region-locked
Blu-ray to Samsung Note 6.
DVDAid for Windows/Mac
- Capacity of ripping copy-protected and homemade DVD to Samsung Note 6 for playback with suitable format.
ByteCopy for Windows/Mac
- It can rip Blu-ray/DVD to lossless MKV keeping multi-track subtile/audio and all
chapter markers
for Samsung Note 6.
Pavtube Video Converter Ultimate for Windows/Mac
- Function of converting Blu-ray/DVD, 4K/SD/HD video in any format to play on Samsung Note 6.
Pavtube ChewTunes
- Record, convert both DRM-ed and non-DRM video and music to all popular video/audio formats in order to ensure free playback on Samsung Note 6 for better viewing experience.
More Money-saving Tips:
ByteCopy($42) + Video Converter Ultimate($65)
= Only $79.9, Save $27.1
Video Converter Ultimate($65) + ChewTune($29)
= Only $74.9, Save $19.1
BDMagic($49) + ChewTune($29)
= Only $49.9, Save $28.1
Read More: